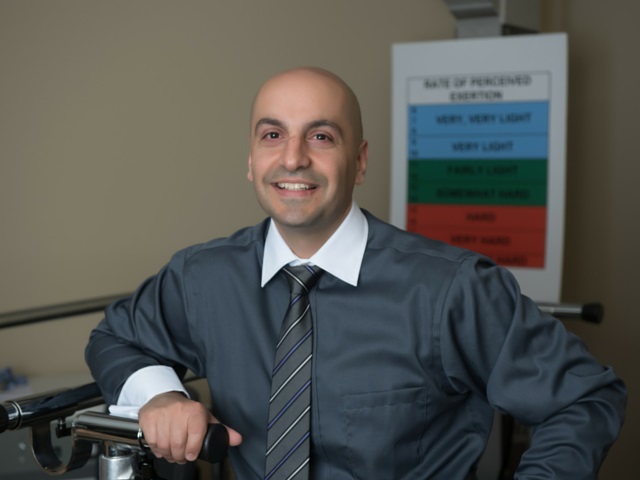 Moh H. Malek Ph.D., FACSM, FNSCA, CSCS *D, NSCA-CPT *D
Title
Associate Professor, Physical Therapy
Office Location
EACPHS, Physical Therapy Suite
Email
Department
Health Care Sciences
Appointments
Associate Professor (tenured) of Physical Therapy
Moh H. Malek Ph.D., FACSM, FNSCA, CSCS *D, NSCA-CPT *D
Degrees and Certifications
Postdoctoral Fellow in Molecular/Cellular Exercise Physiology, University of California, San Diego School of Medicine.
Ph.D. in Exercise Physiology, University of Nebraska-Lincoln.
M.S. in Exercise Physiology, California State University Fullerton.
B.A., B.A. in Biology and Psychology, The Claremont Colleges (Pitzer College).
Recent Publications
Textbooks:
Coburn, J. W. and M. H. Malek. (Editors). NSCA's Essentials of Personal Training, 2ed. Champaign, IL: Human Kinetics, 2012 (link). Print book sold: 37,359 and eBook sold: 372 as of 10/30/2018. Used in universities as required textbook for undergraduate and graduate level courses as well as by individuals who are practicing professionals/personal trainers as a 'desk reference'. Also translated into Spanish as well as Japanese for NSCA Japan.
Malek, M. H., J. W. Coburn, and W. D. Marelich. Advanced Statistics for Kinesiology and Exercise Science: A Practical Guide to ANOVA and Regression Analyses. Routledge Books, Taylor & Francis Group, 2018 (link).